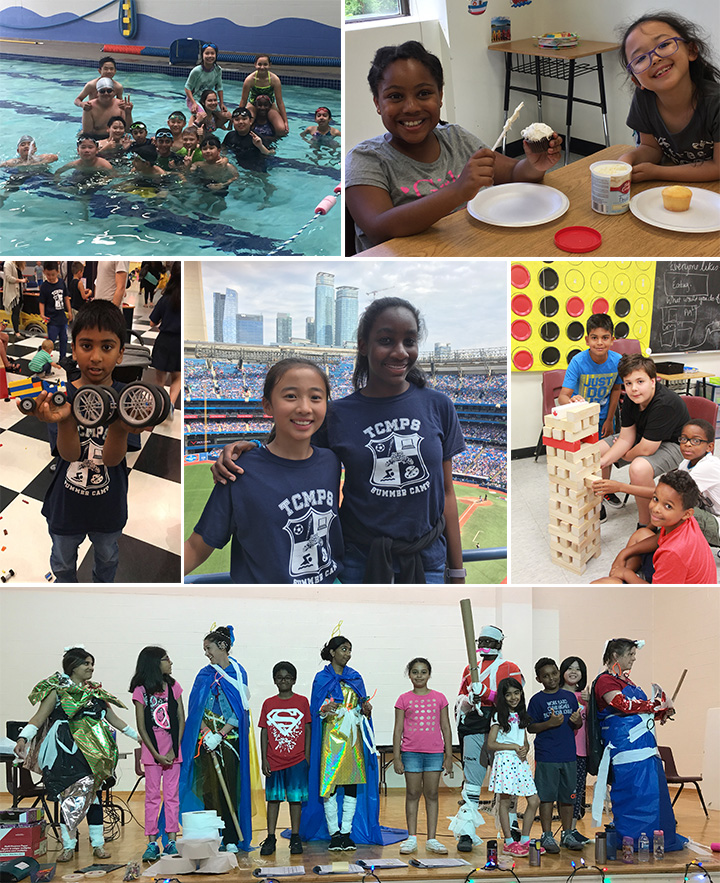 We are half way through the TCPS Summer Camp program and campers are having an amazing time.  Weekly Recreational Swimming, theme days, workshops and awesome day trips have been very popular for all grade levels. Our most recent adventure was a trip to Legoland, and a game at the Rogers Centre where the Toronto Blue Jays defeated the Oakland Athletics in extra innings 8 to 4. Go Blue Jays!
During the month of August, we have planned more exciting trips including Markham Bowl, Timber Creek Golf, Chuck E. Cheese and Skyzone Trampoline Park.  Campers will also enjoy fun workshops including Robotics and Tri Star Gymnastics as well as fun weekly themes and special treat days!
Join us and be part of the fun! The TCPS Summer Camp program continues through August 25th.