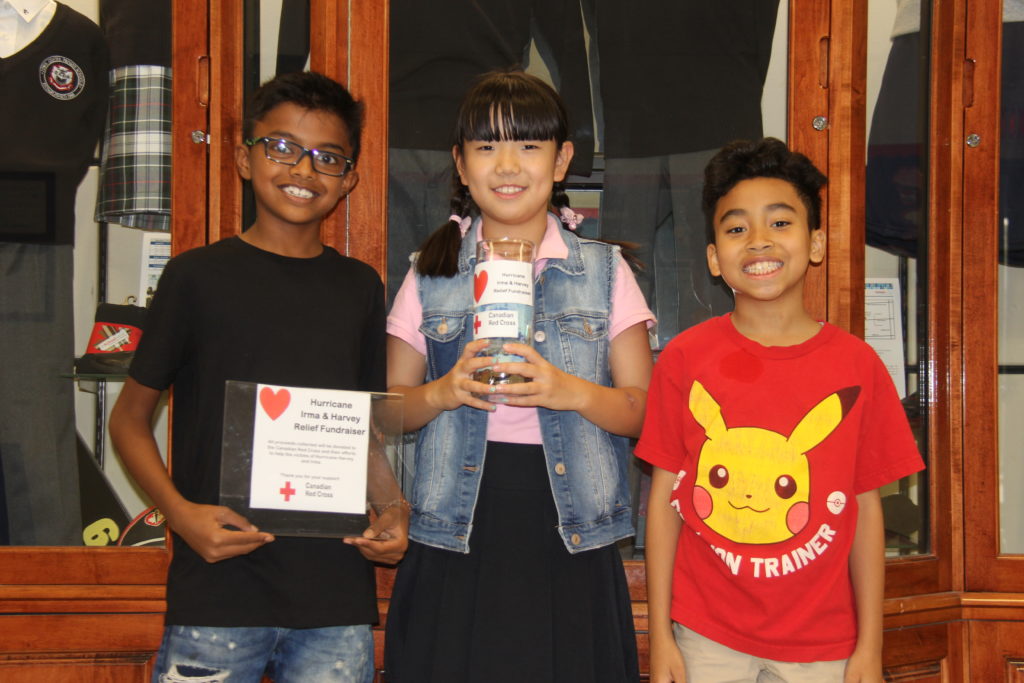 In recent weeks, cities across the Caribbean, Latin Americas, and parts of the United States were devastated by the effects of Hurricanes Harvey and Irma. Thousands of residents in the affected areas were forced to evacuate their communities for safety. Many are without homes, and resources in the affected areas are quickly depleting.
We encourage our students to be caring individuals that are conscientious of the pertinent world issues and reflect on ways to help resolve these problems. TCPS students are compassionate and empathetic individuals and are compelled to take action to help those affected.
In an effort to help the victims of Hurricanes Harvey and Irma, TCPS held a "Civvies Day" on Wednesday, September 20. Students wore casual clothes instead of their school uniform with a minimum donation of $2.00. Thank you to all the elementary and high school students for your generosity and for participating in this special event. The students collectively raised $1,684.40 for the Canadian Red Cross.