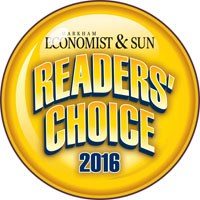 Each winter the Markham Economist and Sun hold their annual Readers' Choice Awards which recognizes local businesses.
This year, TCMPS has been nominated in the categories of 2016 Best Montessori School and 2016 Best Private School. The contest is open to Ontario residents 18 years of age or older.  Those who vote for at least 25 categories will be entered into a draw and one lucky winner will receive a $250 gift card which can be applied to a winning business of the winner's choice.
The contest closes Thursday, February 16th at 11:59 p.m. so vote today!