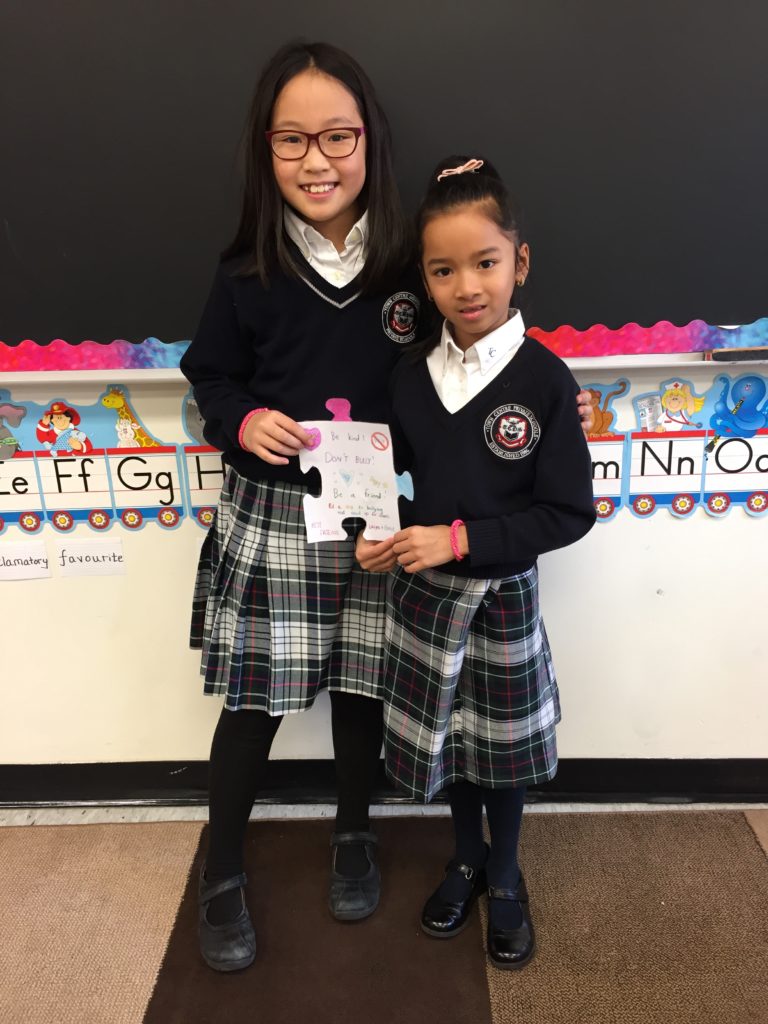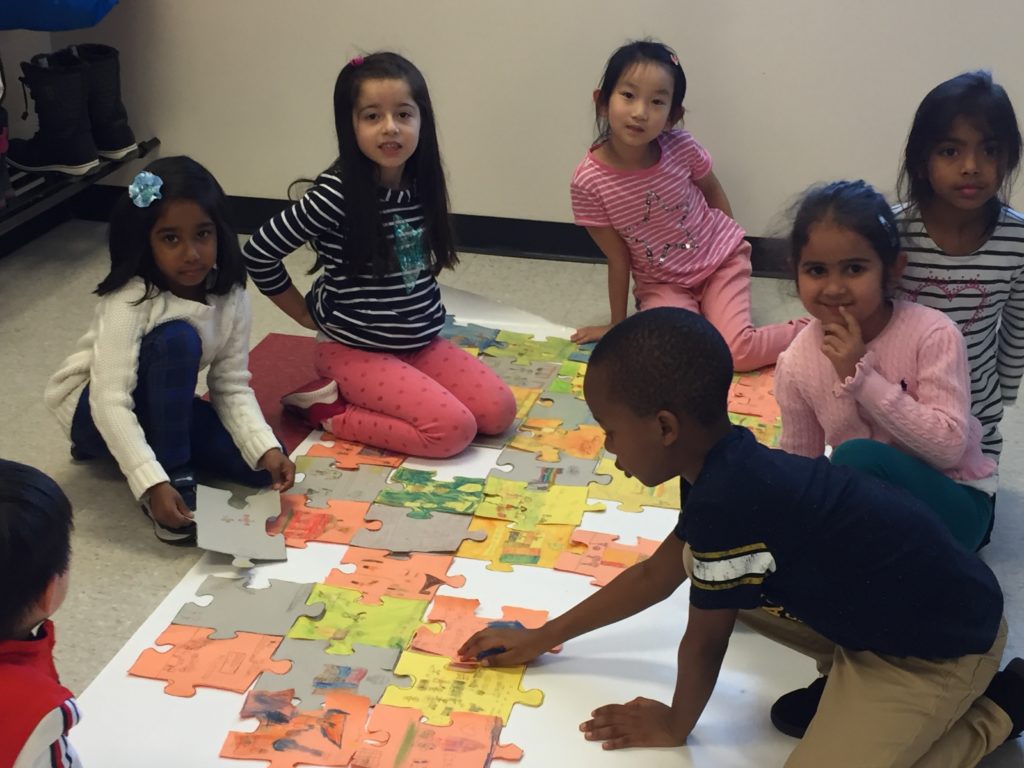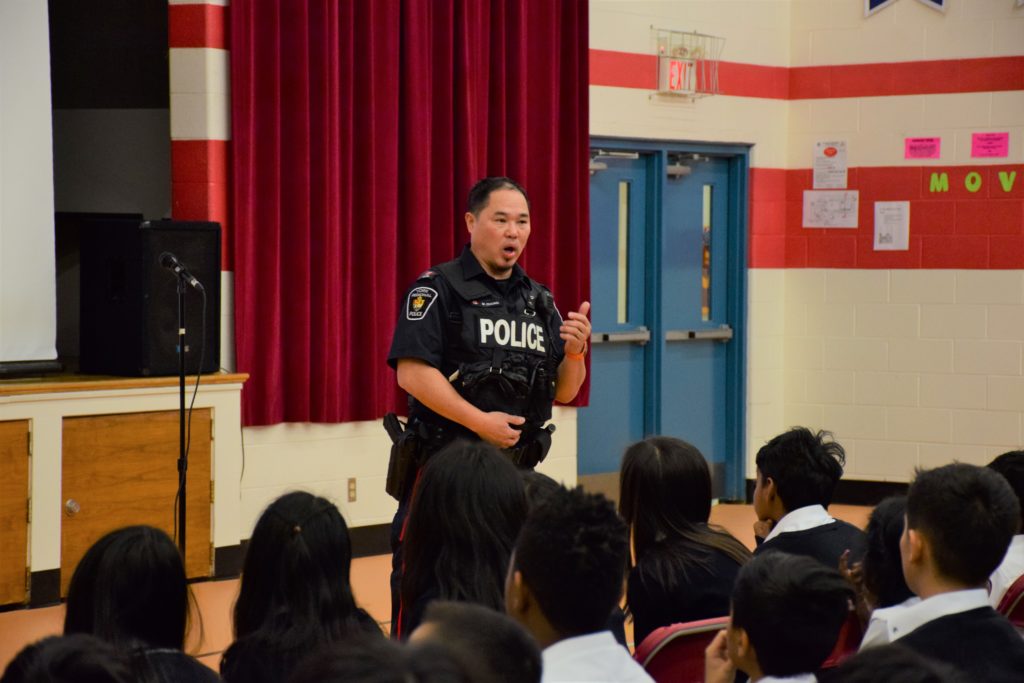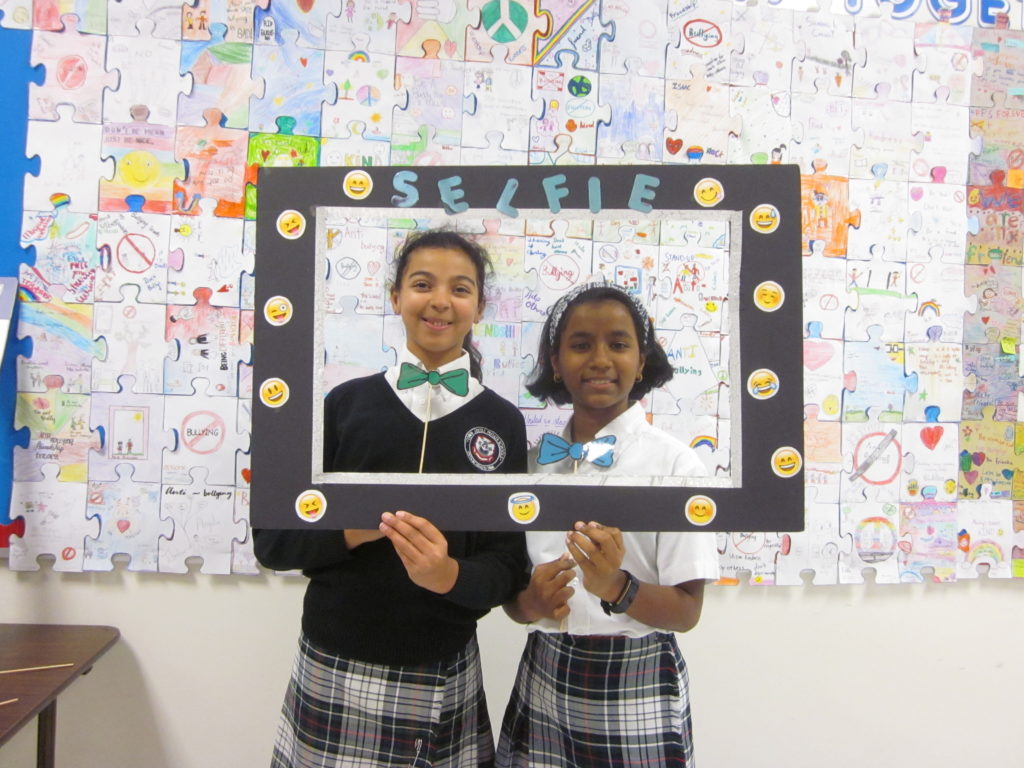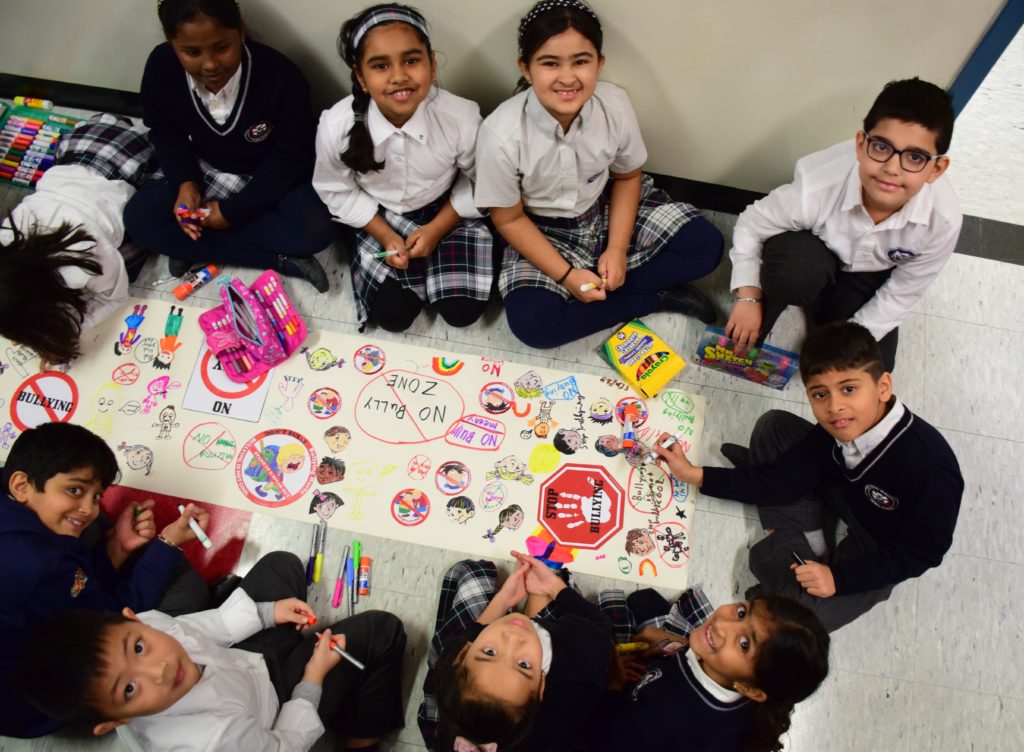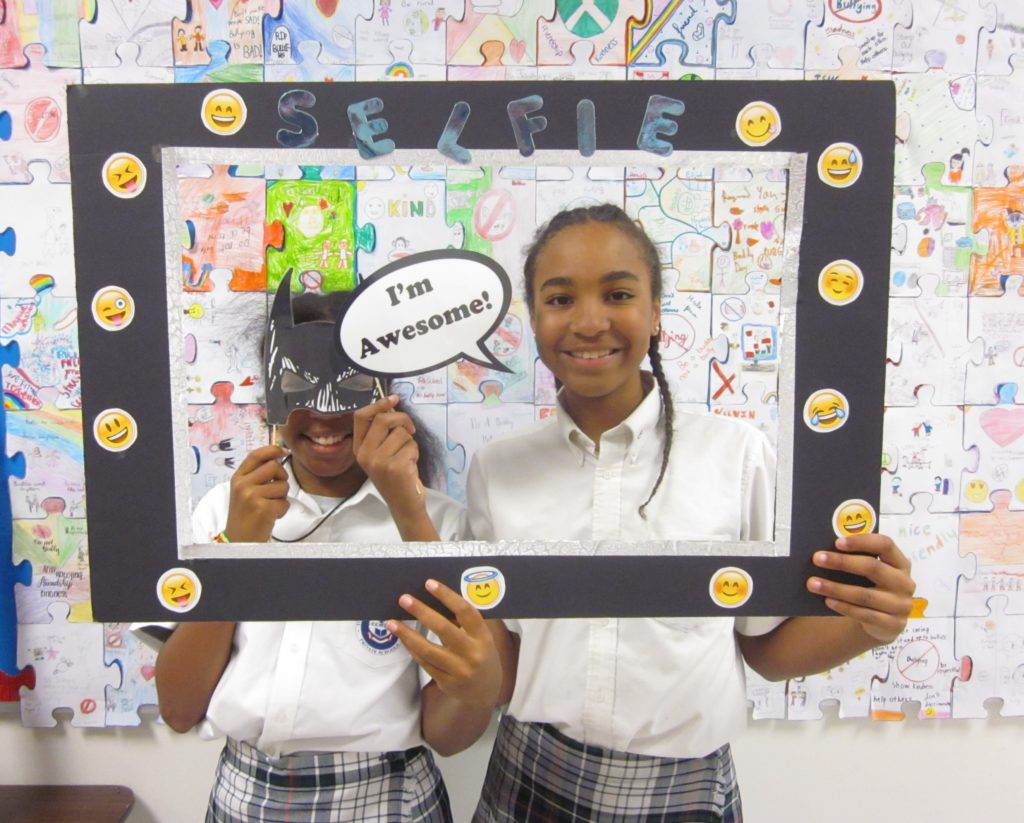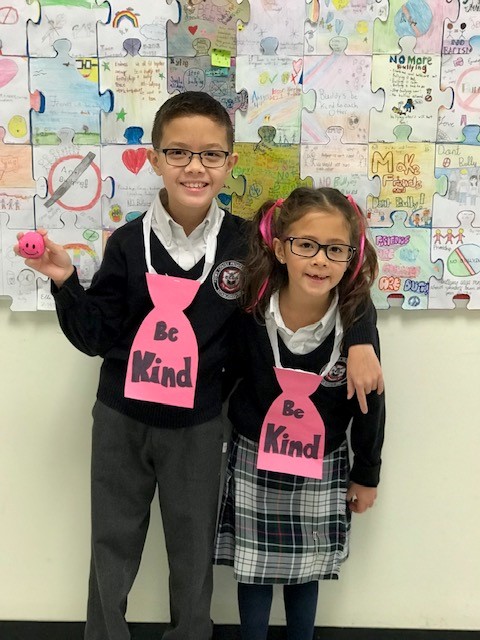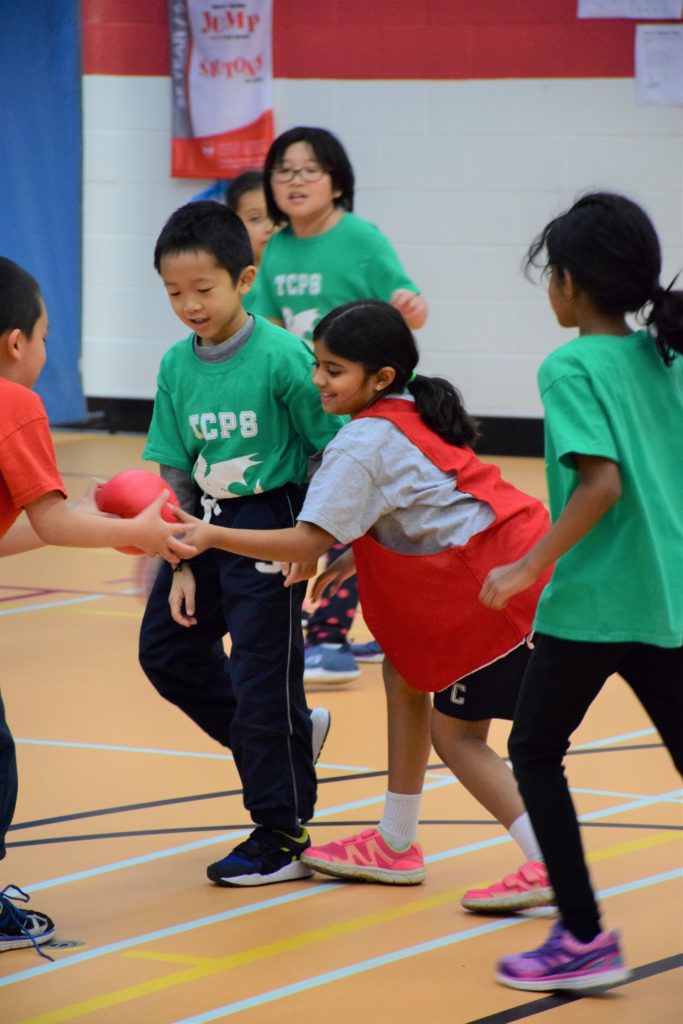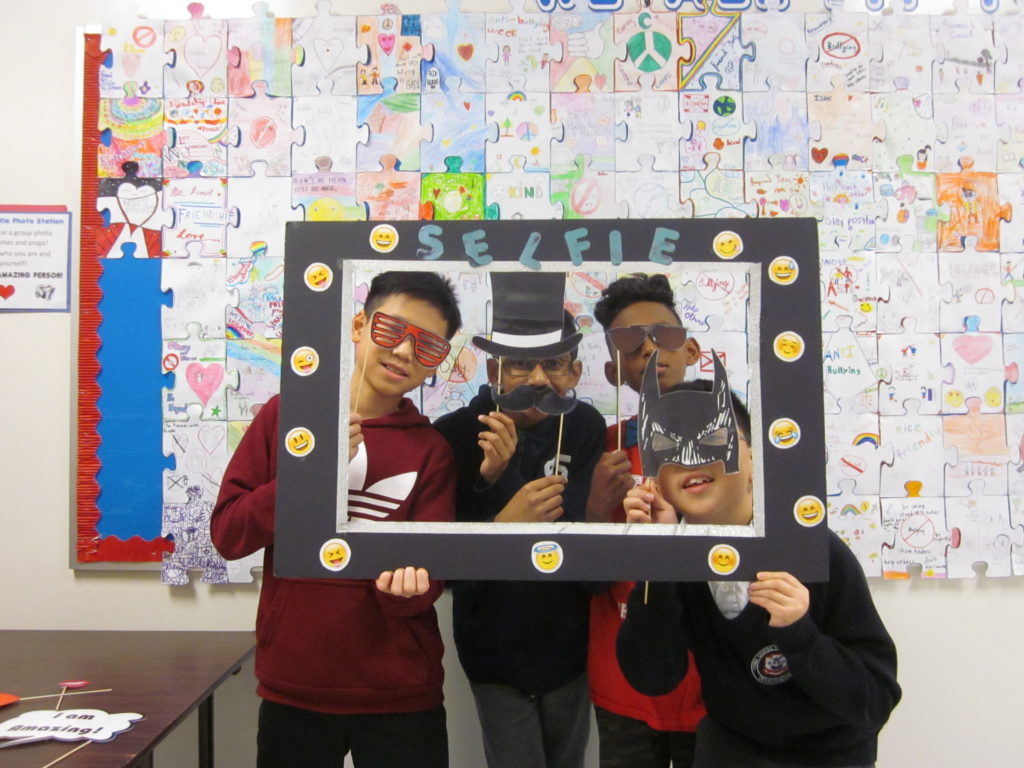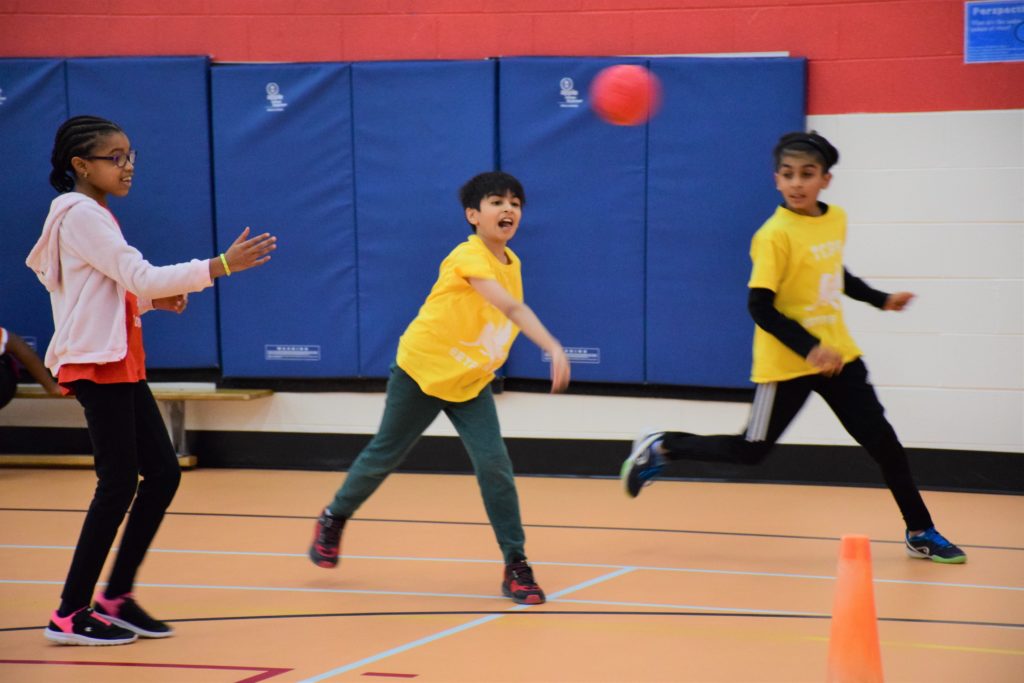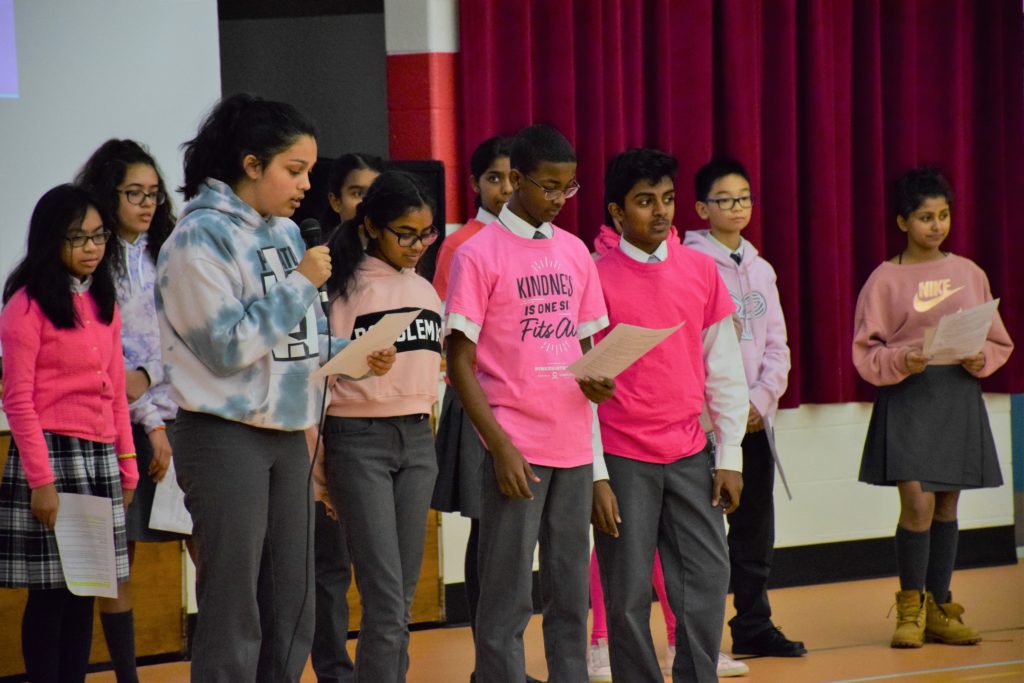 For the month of November, the IB Learner Profile focus was Thinkers. We want to encourage our students to use critical and creative thinking skills to analyse and take responsible action on complex problems. To coincide with the IB Learner Profile focus, TCPS held its annual Bullying Prevention Week from November 19th to 23rd.
Bullying Prevention Week commenced with our very popular "Buddy Day", pairing students from different classes together and giving them an opportunity to get to know one another and to work together creating puzzle pieces for a large display titled "We All Fit Together" in the Main Foyer. During the afternoon of November 19th, the elementary students attended an informative Cyberbullying Prevention presentation with Police Constable Chong as our guest speaker.
Tuesday and Wednesday were devoted to House League Handball Intramurals in the Main Gymnasium focusing on cooperation and good sportsmanship and "Snowball Support" with students completing in-class activities working together to discuss what bullying is, ways to prevent it and promoting kind words.
On Thursday, we had a grades 1 to 8 civvies day with each student providing a $2.00 donation. The proceeds from the civvies day and the week long friendship bracelet sale were very successful and raised $805.00 which will be donated to the Markham Stouffville Hospital. On the same day the grades 6 and 7 students enjoyed the movie "Wonder", a powerful film about compassion and acceptance of others.
The week's events concluded with Pink Shirt Day and a division wide assembly. The grade 8 students read original poems they had written on the topic of anti-bullying and kindness. The Bullying Prevention Week heightened awareness, promoted a safe school environment and created a positive learning experience.