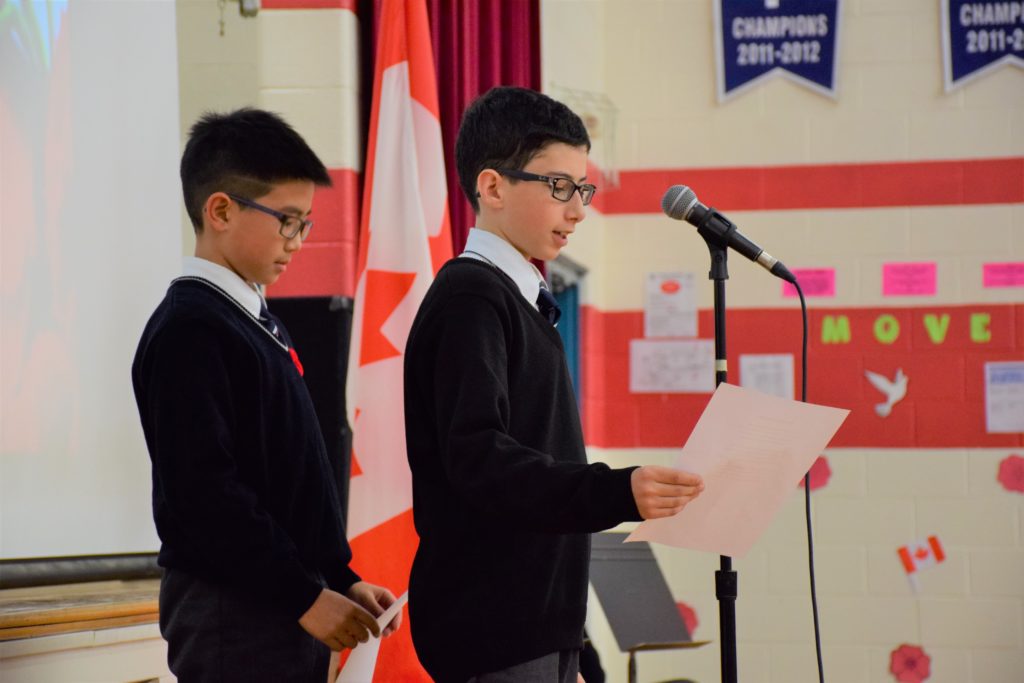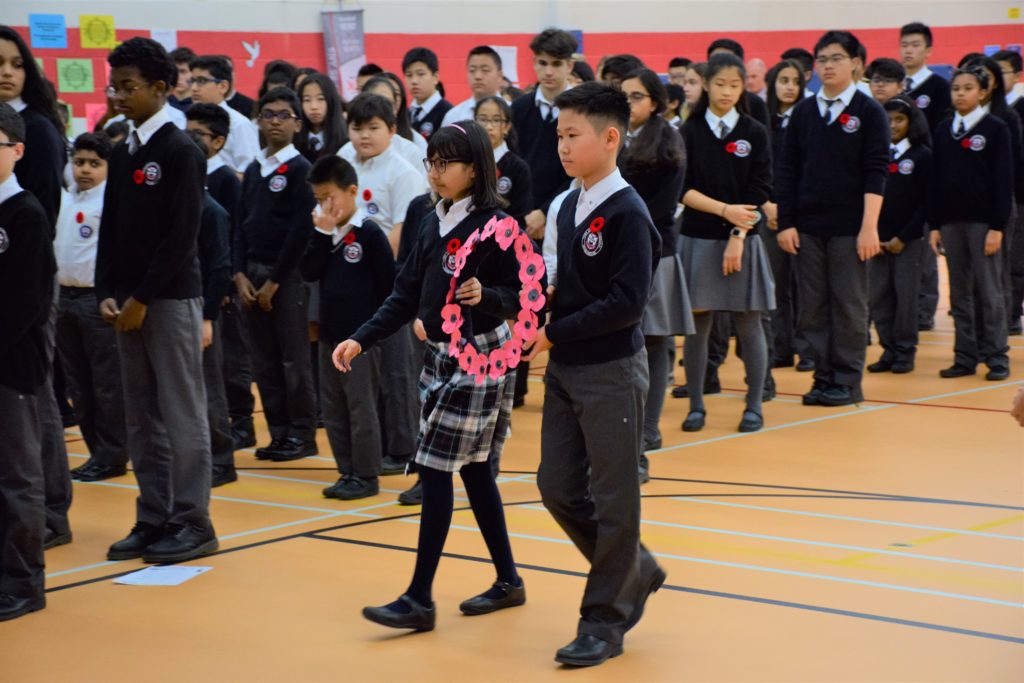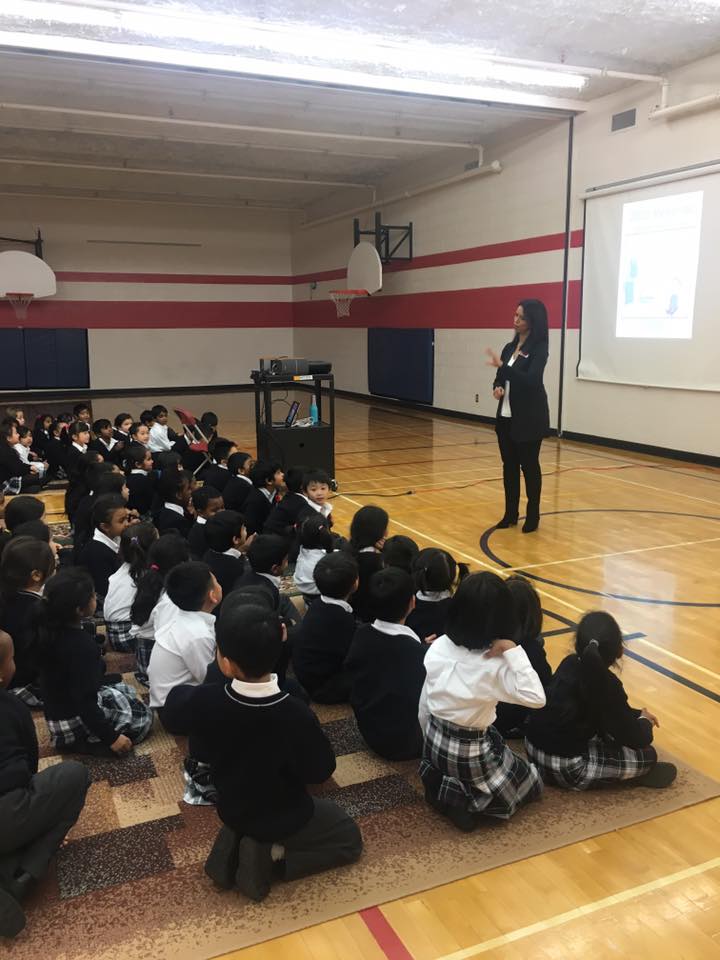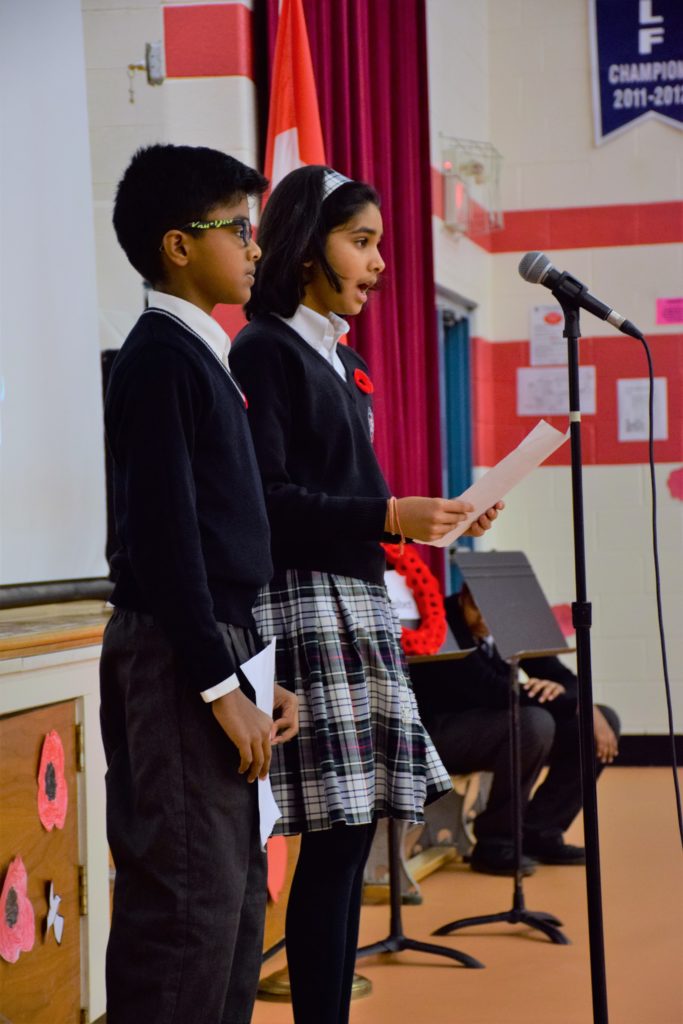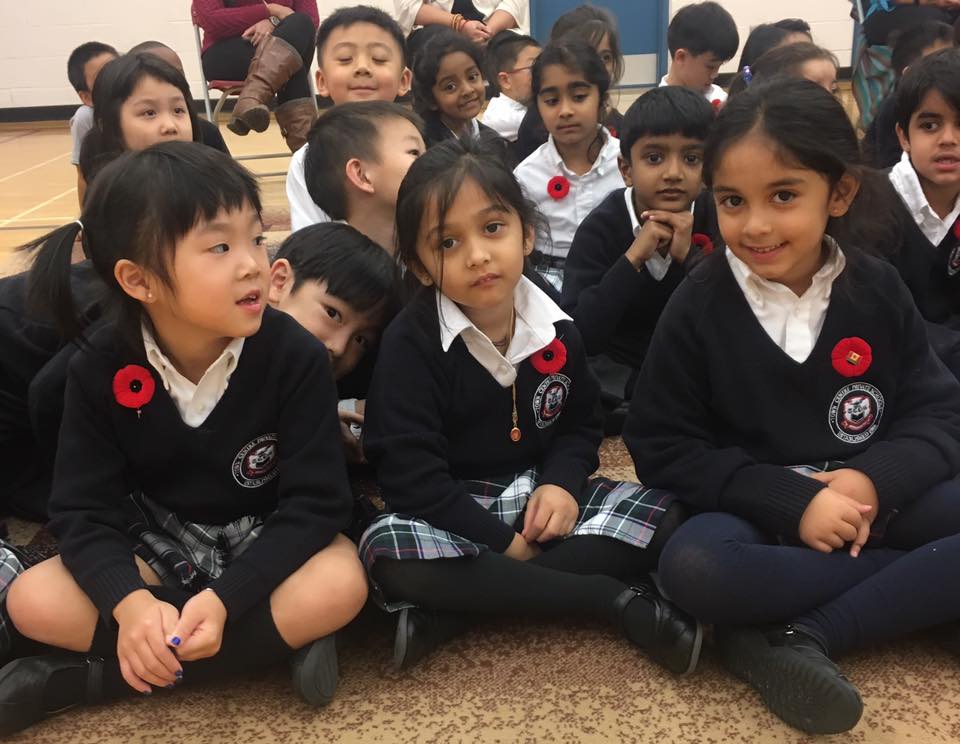 On Friday, November 9th, the grade 1 students enjoyed listening to a popular Canadian story Jason and the Memory Box, about Jason's grandfather and great uncle who served in the wars. Afterwards, a grade 1 student read the unforgettable poem In Flanders Fields over the P.A. system. At 11:00 a.m. students proudly stood still to observe 2 minutes of silence honouring our Canadian heroes of the past, and those presently serving in our armed forces.
The students in grades 2 through 8 spent the week leading up to November 9th reflecting upon and discussing the importance of peace, and how it can be promoted. The students wrote poems focusing on peace and Remembrance Day and wrote letters to soldiers thanking them for their service. On November 9th the students attended a somber Remembrance Day assembly during which several students shared what they had written. Following a slideshow presentation, the students and staff stood to observe 2 minutes of silence as The Last Post was played to honour our Canadian Armed Forces of yesterday and today.
The proceeds from this year's poppy campaign will be donated to the Markham District Veterans Association.