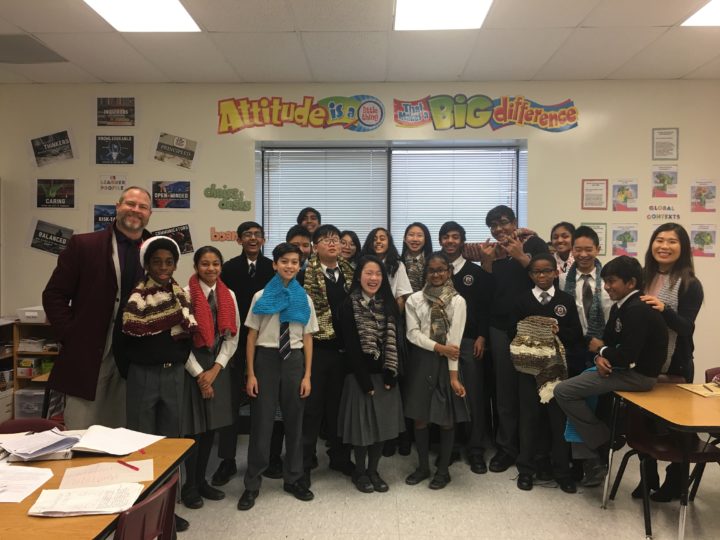 In the spirit of the giving back, the grade 8 TCPS students have been working on a special grade 8 class project called "Knitting a Difference". After a few lessons, each student is knitting a scarf to donate to the homeless through the Raising the Roof program.
Raising the Roof's goal is to prevent youth homelessness across Canada and is committed in finding long-term solutions to homelessness. The focus is on three approaches: Prevention, Systems Response, and Early Intervention. Raising the Roof works with community programs such as 360°, Canadian Observatory on Homelessness (COH), A Way Home, and more.
The students started knitting on November 24th with the goal of completing 65 scarves by December 15th. Thank you to the students for their efforts on this special project.