Montessori Pre-School
A Montessori head start to a solid academic future.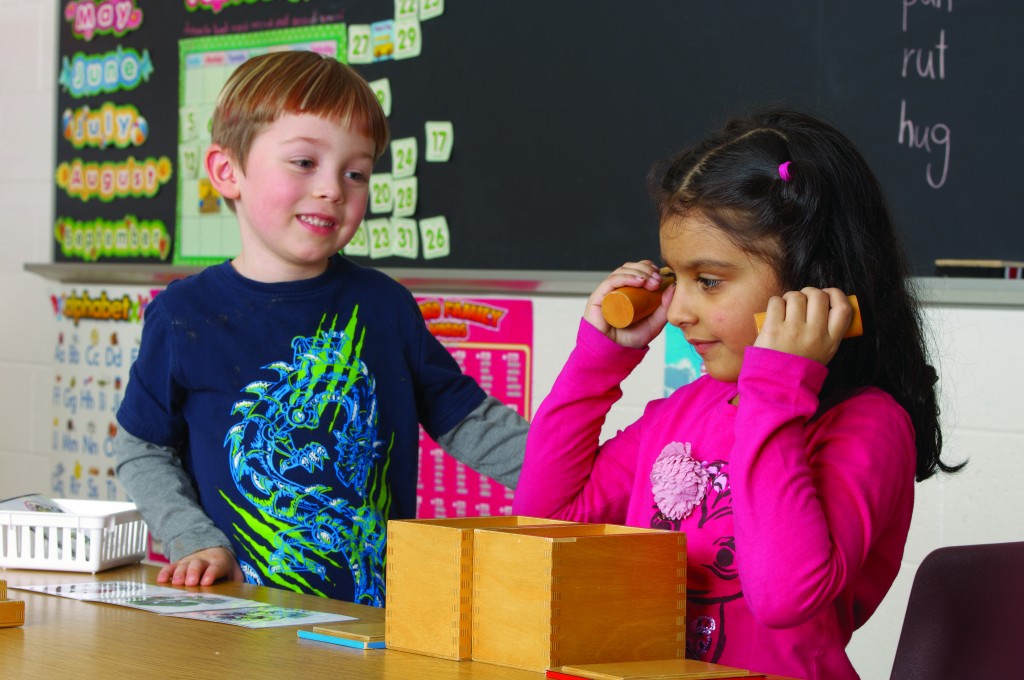 A leading Montessori private school in both York Region as well as the Greater Toronto Area, Town Centre Private Schools (TCPS) offers a Montessori Pre-School program in a safe, friendly and caring environment for students between the ages of 18 months and 6 years.
TCPS is registered with the Ministry of Education. The academic day is 9:00 a.m. to 3:30 p.m. with extended care 7:00 a.m. to 6:30 p.m. provided at no extra cost.
The TCPS Montessori program includes instruction in:
Language
Mathematics
History
Geography
Science
French
Computer Studies
Physical Education
Orff Music program
Visit the Montessori Program page for more information on the Montessori Method of Education.
Flexible Enrolment
Students are accepted into the Montessori program anytime throughout the school year and summer camp provided that space is available. Students can enrol as young as 18 months with or without toilet training. The School offers a flexible program allowing students to attend half days or full days.
The School's Montessori Summer Camp program is held each year during the months of July and August, and students may enrol for 1 to 8 weeks. Visit the Montessori Pre-School Summer Camp page for details on the 2018 program.
Extended Care at No Additional Cost
During the before school program, 7:00 to 9:00 a.m., and after school program, 3:30 to 6:30 p.m., students remain in their Montessori Pre-School classes with fellow students of the same age and teachers they know, doing crafts, singing songs and taking part in various activity centres. This is a fun and social time for the students and they enjoy having this "playtime" with their friends. Many students also attend one or more of our extracurricular After School Courses. Please see After School Courses for further information.
Hot Meal Program
The Kid's Kitchen hot lunch program is a specialized lunch and snack service for school children. All food is prepared fresh daily in a nut free commercial kitchen and in accordance with the nutritional needs of young children, and delivered ready to eat prior to meal time. Parents can order a hot lunch for their children, rather than packing and bringing lunch from home.Parents can order online at www.kidskitchen.ca from a 4 week rotational menu complete with morning snack, fresh hot nourishing lunch and an afternoon snack. Please note in accordance with the Ministry of Education, all students in the Toddler, Pre-Casa or Casa Level must receive a hot lunch. Parents will not be able to send a lunch from home. For Preparatory and Senior Preparatory students, the Kid's Kitchen hot lunch program is optional. Parents can either order online from the flexible A La Carte menu or send a lunch.
Two to Three Teachers Per Class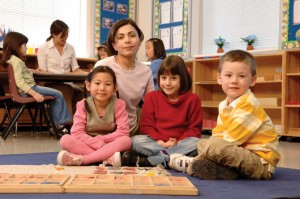 Town Centre Private Schools' philosophy is to create an educational Montessori environment that provides the greatest benefit to each and every student. Students are treated as unique individuals and are allowed to progress at their own pace and level of understanding with gentle guidance from 2 to 3 caring teachers per classroom. Specialized Subject Teachers Montessori Pre-School students are taught French, Computer Studies and the Orff Music program by specialized subject teachers.
Report Cards
Town Centre Private Schools' Montessori Pre-School program, we firmly believe in the importance of maintaining good communication between parents and teachers. We recommend that parents speak to the teachers on a regular basis regarding any questions they may have. Each child receives 3 report cards per year. Three days are scheduled for parent teacher interviews to allow each parent the opportunity to meet one on one with class teachers and subject teachers. Our administrative team, led by highly experienced Vice-Principals, are also available to assist parents at any time.
Optional Nap Time
At TCPS, nap time is optional. For those children who require it, nap time is scheduled from 1:00 to 2:30 p.m. Students are supervised during their naps. After nap time, the students rejoin their classmates and continue with the Montessori program.